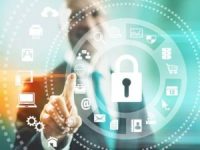 12 Jan

Business Test Analyst
Permanent
February 11, 2022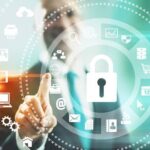 Momentum Recruitment
Business Test Analyst
Location: Home based / 100% remote
Salary: £25k – £27k
Great opportunity for an end-to-end business process test analyst to join a leading UK organisation.
This is very much an end to end business process tester- with some systems testing – as opposed to a software tester.
Your role will be to design, develop and administer a series of tests and evaluations that identify any potential issues with business processes and systems before they are released for use in live operations.
Your experience/skills will include:
ISTQB accredited Test Analyst
Experience in execution of end-to-end business process testing, functional/non-functional testing, performance testing etc
Knowledge of testing at various stages within the testing lifecycle
Proven ability in writing test scripts (pre-conditions, purpose of test, description and appropriate detail of test steps, prioritisation)
Ability to understand system business requirements and translate into test cases
Understanding of data creation and manipulation for testing
Knowledge of testing tools e.g. JIRA, Quality Centre, Test Director, Confluence, Bugzilla etc
Your Responsibilities will include:
Execution of all levels of testing (End to End Process, Functional, Non-Functional, Integration, Data Migration, User Acceptance Testing (UAT), Regression, Performance and Post Go Live testing)
Review test baseline documentation, for example functional or non-functional specifications; process maps, Requirements Traceability Matrix, High Level Designs (HLD); Detailed level designs,
Designing and developing test scenarios and test scripts, working closing with Business Analysts, operational and technical teams, ensuring appropriate test coverage
Generate the necessary test data for different stages of testing
Detecting and tracking defects and inconsistencies, reporting bugs to development team and managing through to resolution
Daily test progress and outcomes reporting to Test Manager
Collaborate with third party vendor professional and technical contacts to deliver testing
Co-ordinate re-testing of defects and issues either through 'at desk' re-tests by business test representatives, or via walkthroughs with third-party providers.
Where other test resources may become involved in a test phase (i.e. operational resources during UAT), provide support, set out the test methodology to be utilized to assist with managing the test phase including the agreed test documentation framework and assisting with test preparation and execution
Build strong relationships with business operational SME's to support scenario creation and delivery of tests as required.