15 Jan

Investigations Manager (Retail Loss Prevention)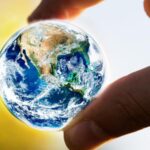 Momentum Recruitment
Investigations Manager (Loss Prevention)
Location: This is a field based role but as a guide candidates should live within easy reach of major cities in England.
Salary: £40,000 – £50,00 + Company Car
An opportunity has arisen for an experienced Investigations professional to join a national loss prevention team. This is a national field based role which will see you manage a team of fraud analysts, identify, investigate and mitigate loss across the business' retail and corporate functions.
You should have a strong track record of conducting in-depth investigations into areas such as business/corporate fraud (procurement/expenses) and major loss in a multi-site retail environment.
Duties to include:
Identify and manage investigations across the retail portfolio.
Manage investigations into company cases of corporate fraud (procurement, supply chain, expenses etc.)
Implement strategies to mitigate risk and fraud
Work closely with senior managers to highlight and investigate cases of internal crime or fraud
Undertake staff training around fraud awareness
Analyse and identify patterns and trends relating to company policy violations (procurement, company expenses etc).
Experience required:
The role would suit candidates with a background in multi-site retail loss prevention, specifically with a strong major investigations focus.
Experience undertaking investigations into cases of corporate fraud (procurement, company expenses etc).
The ability to manage multiple complex cases
A working knowledge of data mining tools
Strong leadership skills
A recognised investigations qualification would be an advantage – Wicklander-Zulawski etc.
Full driving license
This is a field based role but as a guide candidates should live within easy reach of major cities in England.
All applications are treated in confidence.