15 Jan

IT Application Architect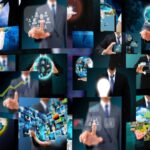 Momentum Recruitment
IT Application Architect
Salary: Circa £65,000
Location: UK – home based, 100% remote
Role: Permanent, 37.5 hours per week. Monday to Friday.
This is an opportunity to join a market leading SaaS software business. This IT Application Architect role is a combination of solutions architecture and application architecture. You will focus on BAU work and various projects.
You should have:
Multiyear experience in designing PaaS/Microservice solutions in Azure (or similar platform).
You will have the following experience:
Minimum of three years delivery of IT Solutions and or technical/application architecture within an enterprise environment
Strong IT architecture experience
Proven delivery of IT system integration including document creation, data mapping etc.
Understanding of application development processes and release management
Proven delivery and management of cloud hosted infrastructure and application solutions – including the Microsoft Azure Platform
Responsibilities of the Application Architect include:
Gathering and documenting of functional requirements through user led workshops
Collation and definition of non-functional requirements
Supporting the IT Director in the creation of yearly IT Roadmaps for the company IT managed systems
Deliver the technical design/IT architecture aspects of the required system integrations with both clients and suppliers
Manage/Deliver the required service definition and transition processes for all IT managed applications including:

Ongoing capacity planning/management
Adherence to published SLA and availability metrics
Disaster Recovery definition, documentation and testing

The development and maintenance of all IT architectural documentation
The building and maintenance of strong working relationships with IT suppliers/support providers.
Deliver and/or management of the IT Solutions and application architectural resource and deliverables for the IT project portfolio:

Support in resource requirement definition
Support in project costing estimations
Support in project plan creation and management
To apply: