15 Jan

PMO Coordinator
Permanent
January 31, 2022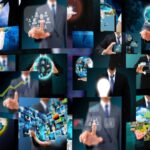 Momentum Recruitment
PMO Coordinator
Location: UK – home based / remote
Salary: £25k – £30k
Reporting into the Head of PMO, your role is to assist with the running and management of the PMO on a day-to-day basis. You will play a proactive role in promoting and ensuring governance to the PMO project management methodology and standards as well as practical support to PMO and Project Managers as required.
Essential Experience:
Prior experience in a PMO or project administration role
Experience creating and maintaining Microsoft Project plans,
Understanding of RAID Management would be an advantage
Excellent planning and organizational skills.
The ability to work under pressure to tight timescales with the ability to prioritise accordingly.
The ability to work on own initiative without close supervision.
Proficient IT skills in Word, Excel, PowerPoint & Visio
High sense of operational excellence, disciplined working and effective time management.
Key Responsibilities
Manage the PMO reporting process to ensure a consistent flow of accurate and up to date information through all layers of PMO Governance structure
Monitor and drive improvements in data quality and timeliness of reporting to enable decision-making; reviewing and challenging reports to ensure they are complete and accurate
Ensure 100% compliance of all projects on the PMO system including; project highlight reports, risk & issues and project plans are updated by Project Managers each week
Ensure that the PMO is effectively tracking the progress & status of every project and reporting out on delivery and financial status whilst ensuring that the projects adhere to financial processes.
Accurately tracking PMO resource allocation to projects and utilization
Track key milestones for all projects, ensuring project managers are scheduling gate reviews, producing the correct documentation for approval by the Project Board
Conduct new project triage, classifying projects and agreeing level of governance required (weekly review meeting)
Produce PMO reports
Schedule project meetings, take and distribute meeting notes and actions
Assurance of project documentation in terms of adherence to standards
To apply: